How to enter the Danish job market – for international PhD students and postdocs
For international students, alumni, PhD students and postdocs at AAU in Aalborg
Tidspunkt
27.02.2018 kl. 13.00 - 15.30
Beskrivelse
Are you an international PhD student or postdoc and searching for a job in Denmark outside the university? Or could you use some practical help and guidance on how to search for a job successfully?
AAU Innovation and WorkInDenmark would like to invite you to a free of charge seminar where you will be introduced to the basics of job search in Denmark and get a short insight into writing a CV and cover letter according to Danish requirements.
The seminar will cover:
Tips for your jobsearch
What is important to Danish employers?
How to improve your opportunities in Denmark?
Motivation letter, CV and job interview
Presentation by AAU PhD now working in the industry
Program
13:00-14:50 Lars Rungø from Work in Denmark provides you with tips for your jobsearch (incl. a 10 min break)
14:50-15:30 AAU PhD Hammam Solimam shares his story of going from being a PhD in Power Electronics to finding a job as a Senior Sales and R&D Engineer at Aalborg CSP.

About the presenters

Lars Rungø
Recruitment consultment at Work in Denmark with great experience of helping international jobseekers finding a job in Denmark.

Hammam Soliman
PhD in Power Electronic with a focus on condition monitoring of capacitors for DC-Link application in power electronics converters.
Currently working at Aalborg CSP as a senior sales and R&D engineer.
Questions?
Please contact Ulla Egidiussen Egekvist, uege@adm.aau.dk
NB: Since this activity is part of a development project, and the project administration among other things must document the effect of the project activities, we reserve the right to contact the participants by email at a later time.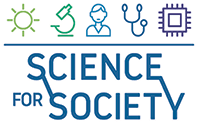 Pris
Free
Arrangør
EU Interreg project Science for Society at SEA (Supporting Entrepreneurship at AAU) in collaboration with Work in Denmark
Adresse
Fibigerstræde 11, room (TBA), 9220 Aalborg East
Tilmelding inden
27.02.2018 kl. 12.00