Company visit for PhDs at Trackunit
For PhDs and Postdocs at AAU in Aalborg
Tidspunkt
08.02.2018 kl. 09.00 - 12.30
Beskrivelse
Since 2003, Trackunit has specialized in the design, development and production of fleet management systems. Today, Trackunit is the leading supplier of fleet management solutions across the globe, operating out of our eight offices worldwide.
Sounds interesting? Fits your profile? Sign up for this company visit at Trackunit!
Programme
9.00-9.30: Welcome and coffee.
9.30-10.00: Introduction to Trackunit.
10.00-11.00: Introduction to the fields of innovation and business modeling where Trackunit searches for new profiles.
11.00-12.00: Pitching possibility: Take the chance of pitching your field to a representative from the industry and get feedback by CTO Søren Brogaard.
12.00-12.30: Lunch and networking.

ABOUT TRACKUNIT
Trackunit was founded in 1998 and has almost 200 employees. The company's headquarter is situated in Aalborg but it has offices in Scandinavia, France, Germany and North America among other places. Trackunit produces both hardware and software solutions within telematics and industrial IoT. Read more…
about the presenter
SØREN BROGAARD
Is the CTO at Trackunit where he is working with technology and business strategy. Before Trackunit Søren was the Vice President first of Global Data Center Software and Managed Services and later of Enterprise Management and Software at Schneider Electric Company. Søren holds a marketing degree but has as well great experience within the following more technical subjects: in-depth software product development, solution conceptualization, value proposition development and go-to market empowerment.
MIKKEL DALGAS

Mikkel Dalgas is VP of Product Management and Professional Services and especially works with:
High performance teams, Product Configuration, Agile software development, Lean, Scrum, Datacenter Infrastrucure, Capacity Management, Change management.







Questions?
Please contact:
Ulla Egidiussen Egekvist: uege@adm.aau.dk
Liv Holm Andersen: lhan@adm.aau.dk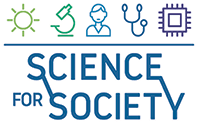 Arrangør
Science for Society and SEA
Adresse
Gasværksvej 24, 4. sal, 9000 Aalborg. We meet at the reception.
Tilmelding inden
01.02.2018 kl. 23.45