Company visit for PhDs at Aalborg Portland
For PhDs at AAU in Aalborg
Tidspunkt
14.03.2018 kl. 09.00 - 13.00
Beskrivelse
Aalborg Portland is the world's largest producer and exporter of white cement with production units in Denmark, China, Egypt, Malaysia, and USA. Aalborg Portland produces more than 1.5 million tonnes of white cement and has sales and distribution offices in a number of countries around the world.
Sounds interesting? Fits your profile? Sign up for this company visit at Aalborg Portland!
Programme
9.00-9.30: Welcome and coffee.
9.30-10.00: Introduction to Aalborg Portland by Bent Ole Borup.
10.00-11.00: Introduction to the "Research and Quality Centre" at Aalborg Portland by Jesper Sand Damtoft.
11.00-11.30: HR point of view: Info on which profiles Aalborg Portland is looking for and how they already use PhDs by Svend Pedersen.
11.30-12.30: Tour of Aalborg Portland by Bent Ole Borup.
12.30-13.00: Lunch and networking.

ABOUT PORTLAND
Aalborg Portland which was founded in 1898 is part of Aalborg Portland Holding, which has a number of concrete factories in the world, including US, Asia and the Middle East. In Aalborg alone the company has more than 500 employees. Aalborg Portland Holding is a part of the international Cementir Group which has its HQ in Italy. Read more…
About the presenters
BENT OLE BORUP

Bent Ole Borup has been at Aalborg Portland in 48 years - yes you read that correctly - and has coordinated countless visits to the company. If anyone can give a good and interesting introduction to Aalborg Portland he will be the guy to do it!
JESPER SAND DAMTOFT
Jesper Sand Damtoft is the director of the Research and Quality Center at Aalborg Portland. Furthermore he is part of the company´s Group Management. He holds a degree in economical geology which is a very useful study working with cement production and optimization as cement is actually an artificial type of rock.
SVEND PEDERSEN
Svend Pedersen is HR Partner at Aalborg Portland. He has a long career in HR - including the position of HR Business Partner at Alfa Naval and HR Director at Compass Group.
Questions?
Please contact:
Ulla Egidiussen Egekvist: uege@adm.aau.dk
Liv Holm Andersen: lhan@adm.aau.dk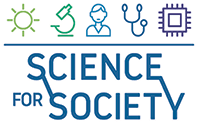 Arrangør
Science for Society and SEA
Adresse
Rørdalsvej 44, 9220 Aalborg Øst. We meet at the reception.
Tilmelding inden
07.03.2018 kl. 23.45